Company Profile
Company Profile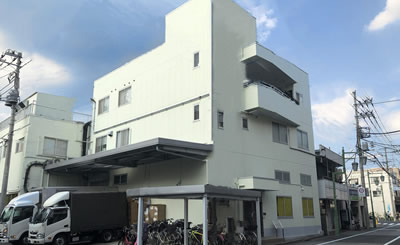 Company Name
Shinwakogyo Co., Ltd.
Address
6-7-14 Nishikawaguchi Kawaguchi city Saitama prefecture, Japan
ZIP: 332-0021
Contact To
TEL: +81-48-251-3843 / FAX: +81-48-255-4959
Established
May 31, 1974
Capital
35 Million JPY (as of December 1st, 2008)
Representative
CEO, Hayato Akimoto
Employees
70 persons
Main Bank
Musashino Bank,Ltd Warabi branch
Affiliate Company
Manufacturing and sales of plastic products.
Medicine, Bio-related and food use plastic container and plastic products are the main products.
Business Description
Digital Deign Co., Ltd.
Company History
1974
Previous CEO, Minoru Akimoto who was operating foundry business changed and started the plastic products manufacturing business.
Operated manufacturing molds and casting, main product was industrial parts for cosmetics.
1991
Current CEO, Yuto Akimoto joined.
Promoted the internal rationalization and then restarted the company as casting company.
At the same time, planned and conducted the renewal of facilities.
1994
Received an order for food-related, then conducted the environment organization and 5S activity.
(Number of employees: 15 persons)
2000
Two persons were certified as Special plastic molding technician of a national qualification.
2001
3D-CAD was introduced because orders of three dimensional products increased.
Started the services of product design, flow analysis and mold design with unitized molding technique.
2002
Because orders for bio, dental and medical increased, built a new plant and equipped clean rooms (lass 10,000). Focused the products which required clean environment.
(Number of employees: 25 persons)
2003
Acquired ISO9001 certification.
(6 months from the kick-off. It was the earliest among the manufacturer in the prefecture)
2004
Because orders of product design, analysis mold design increased, established the affiliate company "Digital Design Co., Ltd.".
Conducted many lectures at Society of Plastic Industry and so on.
2005
In August, two special ordered facilities are newly installed in order to produce medical plastic products.
(Number of employees: 35 persons)
2007
Joined to The Surface Finishing Society of Japan.
Acquired Approvals for Manufacturing Medical Devices.
2008
Certified the manufacturing fundamental technique by Director, Kanto Bureau of Economy, Trade and Industry.
2008
Adopted as a manufacturing assistance project
2019
Obtained ISO13485 certification
2020
Accuired the second-class marketing license for medical devices
Access Map
6-7-14 Nishikawaguchi Kawaguchi city Saitma prefecture, Japan.
ZIP: 332-0021TEL: +81-48-251-3843 / FAX: +81-48-255-4959
Introduction of Staffs
Hayato Akimoto
1984
Graduated Waseda University School of Law
(Specialty: Civil law and kinship law)
1984
Joined Toray Industries, Inc.
Mainly sales of plastic film for sticky tape, release from mold, print laminate, food packaging, etc. in the Plastic business headquarters.
1991
Joined Shimwakogyo Co., Ltd.
In charge of sales and new customer development.
*Special plastic molding specialist
2003
Appointed as representative director
Ryoji Akimoto
1986
Graduated Aoyama Gakuin University, School of Science and Engineering, Department of mechanical engineering.
(Specialty: Mainly fluid dynamics, industrial mechanics and material mechanics)
1986
Joined Nihon Unisys, Ltd.
In charge of sales of system for manufacturer based on CAD/CAM system. Especially realization of total system for residence, construction and bridge engineering company.
Main customers: SEKISUI HOUSE, Ltd., MITSUIHOME Co., Ltd., KAWADA INDUSTRIES, Inc., etc.
1991
Joined Shimwakogyo Co., Ltd.
*Special plastic molding specialist
Ichiro Nakagawa
| | |
| --- | --- |
| 1981 | Graduated University of Tokyo, Department of Earth Physics |
| 1987 | University of Tokyo Graduate Scheel (Acquired Doctor of Science) |
| 1988 | Joined IBM Japan, Ltd. |
| 1992 | Joined PASCO Environmental Science Institute |
| 1995 | Inaugurated CEO of terra, Corporation. |
| 2007 | Joined Shimwakogyo Co., Ltd. (Board member) |